NCKU on board the Yageo team to create a new future for passive devices
  National Cheng Kung University (NCKU), the leading university in Southern Taiwan, joined hands with Yageo Group, a major passive element manufacturer, to organize a recruitment campaign on campus on the ninth, which was kicked off by a keynote speech by Yageo's CEO, David Wang, to reveal the future development trend of passive devices and deepen students' understanding of the industry trends and dynamics through the company's proactive approach, attracting students to get prepared for the industry's talent demand as early as possible.
  This was the first large recruitment event held by the Yageo-NCKU R&D Center since its inception in November last year. The Yageo-NCKU R&D Center adopts a "dual research center system," with one research center on the NCKU campus and one at the Yageo factory in Nanzhi, to collaborate through "joint research on forward-looking technologies" and "joint training of R&D personnel."
  According to Yageo's Human Resources Department, Yageo and NCKU set up the R&D Center to recruit NCKU graduates and give priority to students from the Yageo-NCKU collaboration program. Meanwhile, Yageo expects to open a "Doctoral Program in Passive Components Industry" at NCKU in the second half of the year to recruit and train manpower through multiple channels. In addition, Yageo would also use the mechanism of the R&D Center to offer internships, scholarships, passive component courses and technical exchanges between students and Yageo to strengthen the cultivation of talents, hoping to give students the professional knowledge and skills they need to enter the industry while they are still in school.
  Yageo's HR department said that at this stage, Yageo was recruiting new blood, regardless of academic qualifications and disciplines, from undergraduates to master's and doctoral students majoring either in science and engineering or foreign languages, literature, law, business and management. Yageo pointed out that apart from NCKU students, they will also use the GLORIA 2.0 SOUTH platform initiated by NCKU to link up with 10 other Southern Taiwan universities to fill Yageo's future workforce gap.
  This large-scale recruitment drive was co-organized by Yageo and its subsidiaries Pulse, KEMET and strategic alliance partners Tong Hsing Electronic Industries and Chilisin Electronics Corp, and featured not only local job openings in Taiwan, but also overseas job vacancies. The event was opened by the CEO of Yageo Group, David Wang, who said that after Yageo won the No. 1 market share of resistors in Taiwan in 1990, it started to plan its strategy to become the No. 1 company in the world, and expanded its products from resistors to passive devices such as resistors, capacitors and inductors, while gradually developing into the world's leading passive component manufacturer through internal technology upgrading, capacity expansion or external cooperation such as mergers and acquisitions, joint ventures and strategic alliances. For the future, Yageo will keep increasing its market share and aims to grow into the top passive element supplier in the world.
  In this recruitment event, a number of NCKU graduates were invited to talk about their careers with Yageo. One of the highlights was Lee Chun-te, Vice President of Yageo Group. He majored in resource engineering at NCKU and joined Professor Huang Chi-yuen's ceramics lab in his junior year. After graduating with his master's degree, he worked for Philips, a major passive component manufacturer in Taiwan at the time, and then Yageo acquired Philips. With a strong sense of mission to upgrade the technology of Taiwan's electronic ceramics industry to catch up with Japan, Lee refused to be poached by other companies and chose to stay at Yageo, leading it to become a global leader in passive devices. For NCKU students, Lee advised that they should identify their interests as early as possible and make good use of their professional knowledge when they enter the industry in order to have a long-lasting career.
  Another NCKU graduate Dr. Hu Ching-li was a chemical engineering major and is now Yageo's Multilayer Ceramic Capacitor Division Marketing Director. He has been with Yageo for 28 years, starting out in the R&D department and working his way up to the head of the department, but in recent years he has moved into technical marketing. The strengths he has built up in the R&D department are a definite advantage in marketing skills. For NCKU students, he also suggested that they should identify their interests early on and take their studies to the "master" stage, so that they can gain upward momentum in the career transition process.
  Yageo Corp was founded in 1977 by NCKU distinguished alumnus Chen Tai-ming and listed on the Taiwan Stock Exchange in 1993 as the first listed company in the passive components sector in Taiwan. The company has been involved in the passive element industry for many years and has recently completed a number of global acquisitions in response to its continued expansion, including the acquisition of Philips' passive element business in 2000, Pulse Electronics and BrightKing Electronics in 2018, and KEMET Electronics in 2020.
  Yageo is a one-stop shop for a wide range of products including chip resistors, wire resistors, capacitors (including laminated ceramic, tantalum and aluminum capacitors), antennas, networking products, inductors, transformers, relays and circuit protection components for applications in the aerospace, automotive, 5G and telecommunications, industrial, medical, IoT, power management, green power, computer peripheral and consumer electronics industries. The company has the world's largest market share in both chip resistors and tantalum capacitors, and the third largest in ceramic capacitors.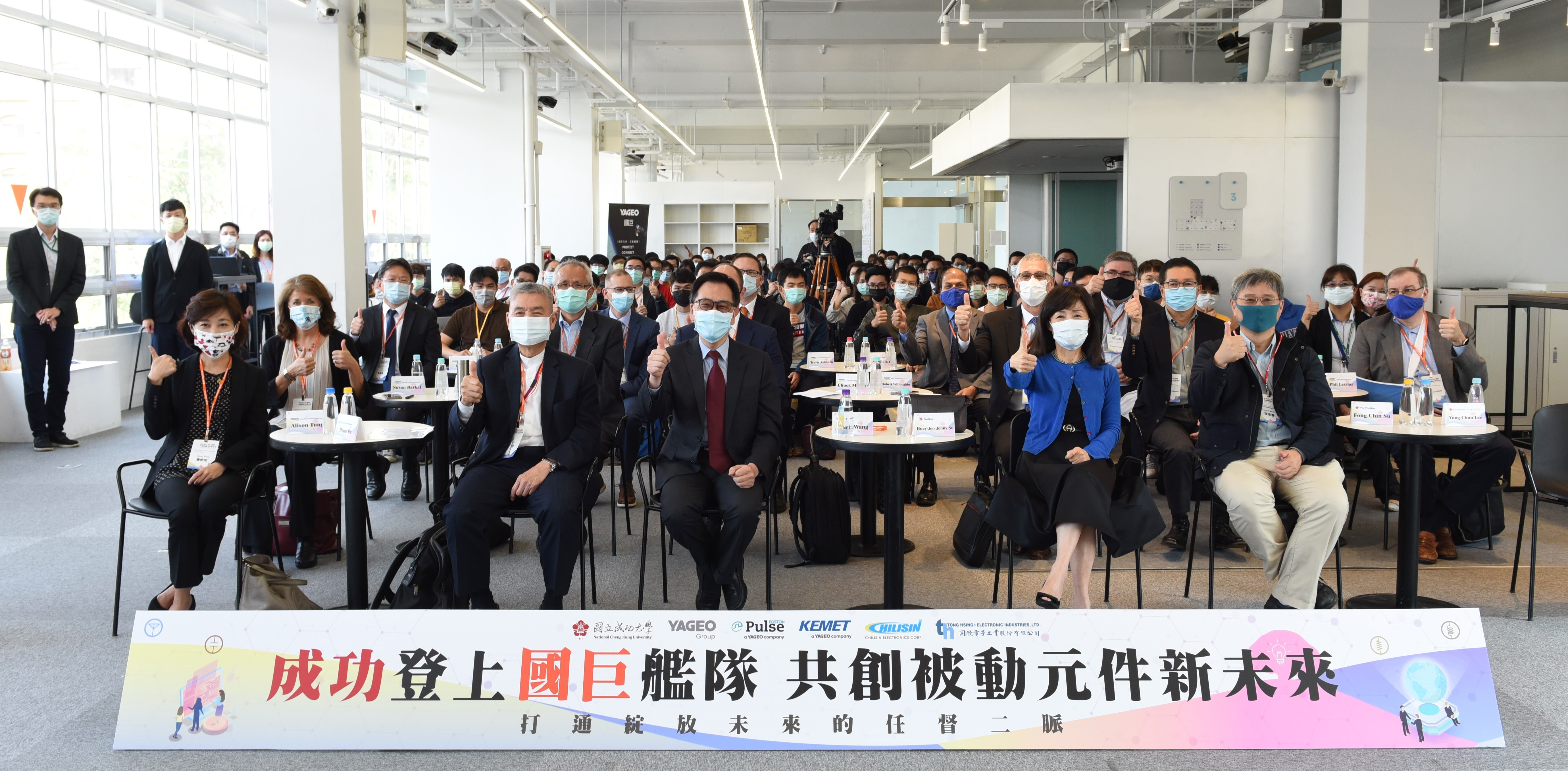 NCKU-Yageo Day attractes a full house of students.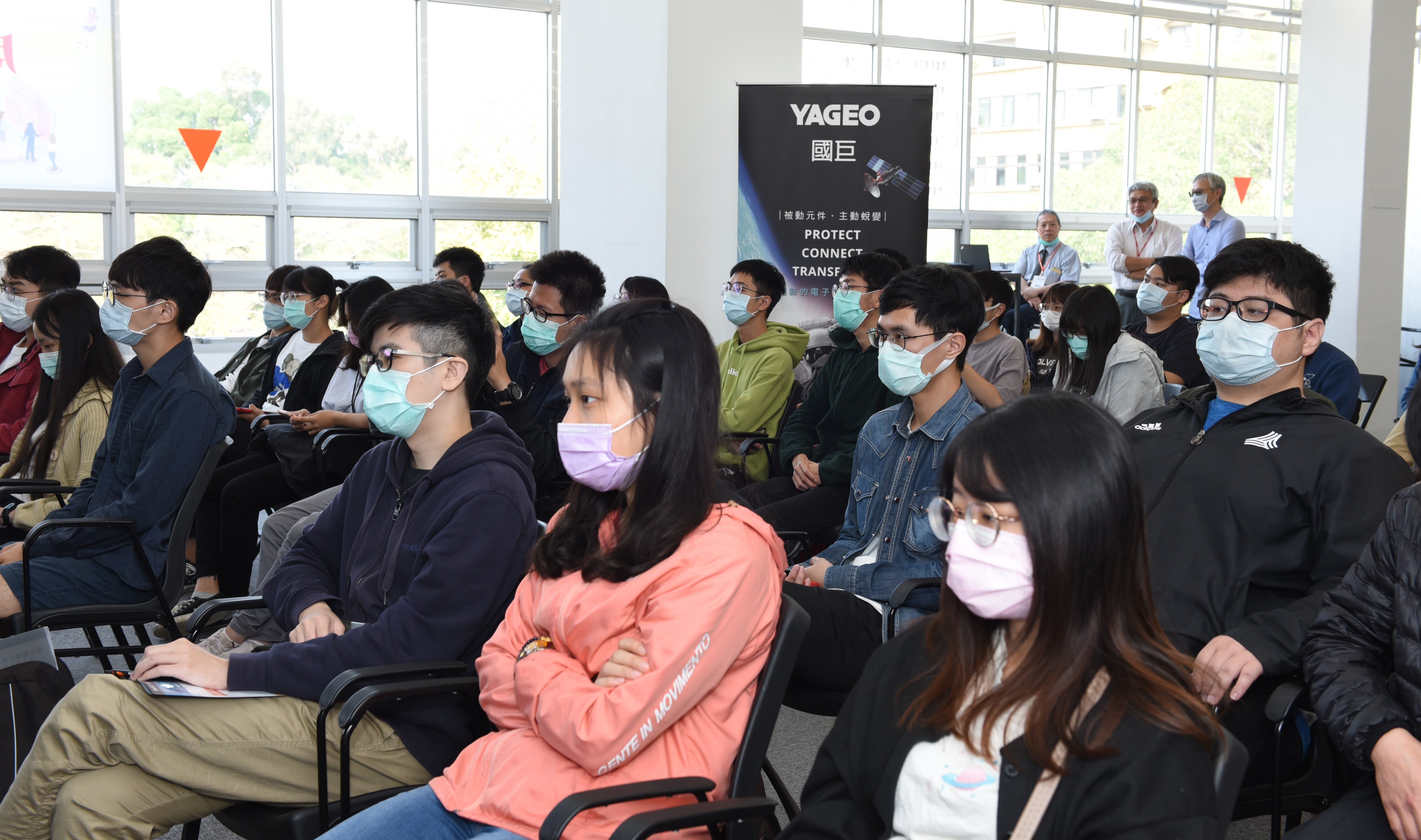 A glimpse of NCKU-Yageo Day.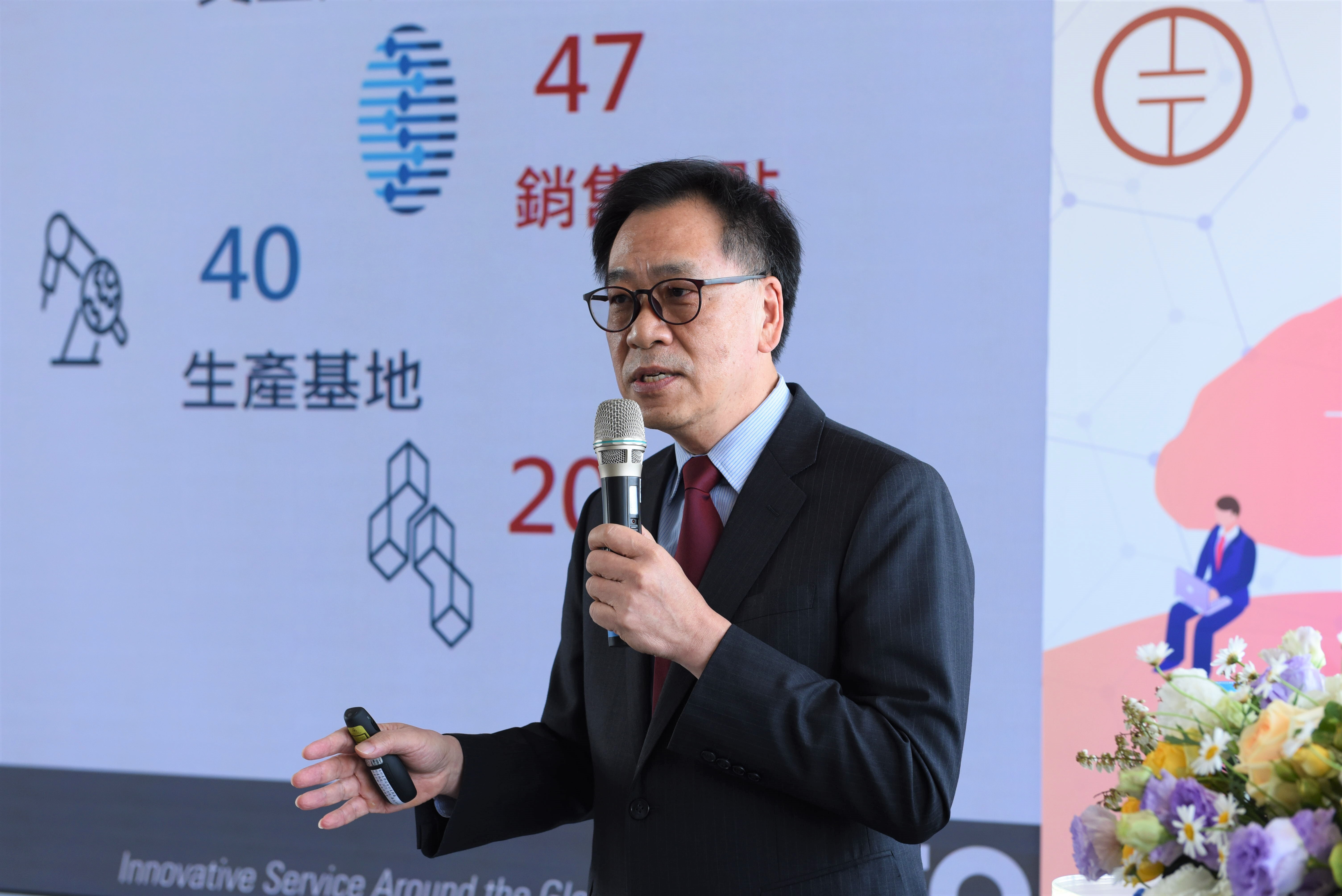 Yageo's CEO David Wang.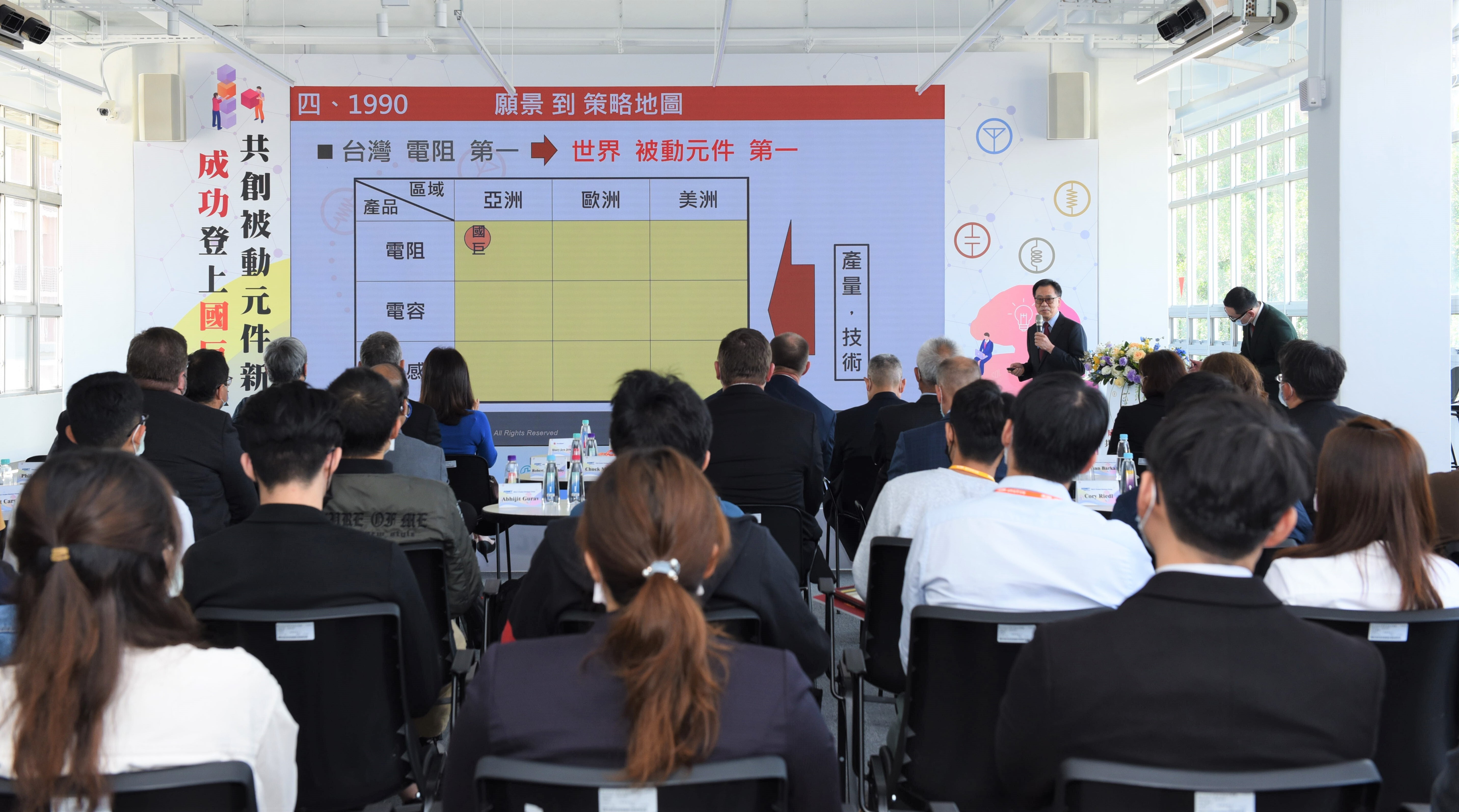 Yageo's CEO David Wang talks about a vision for the development of passive devices.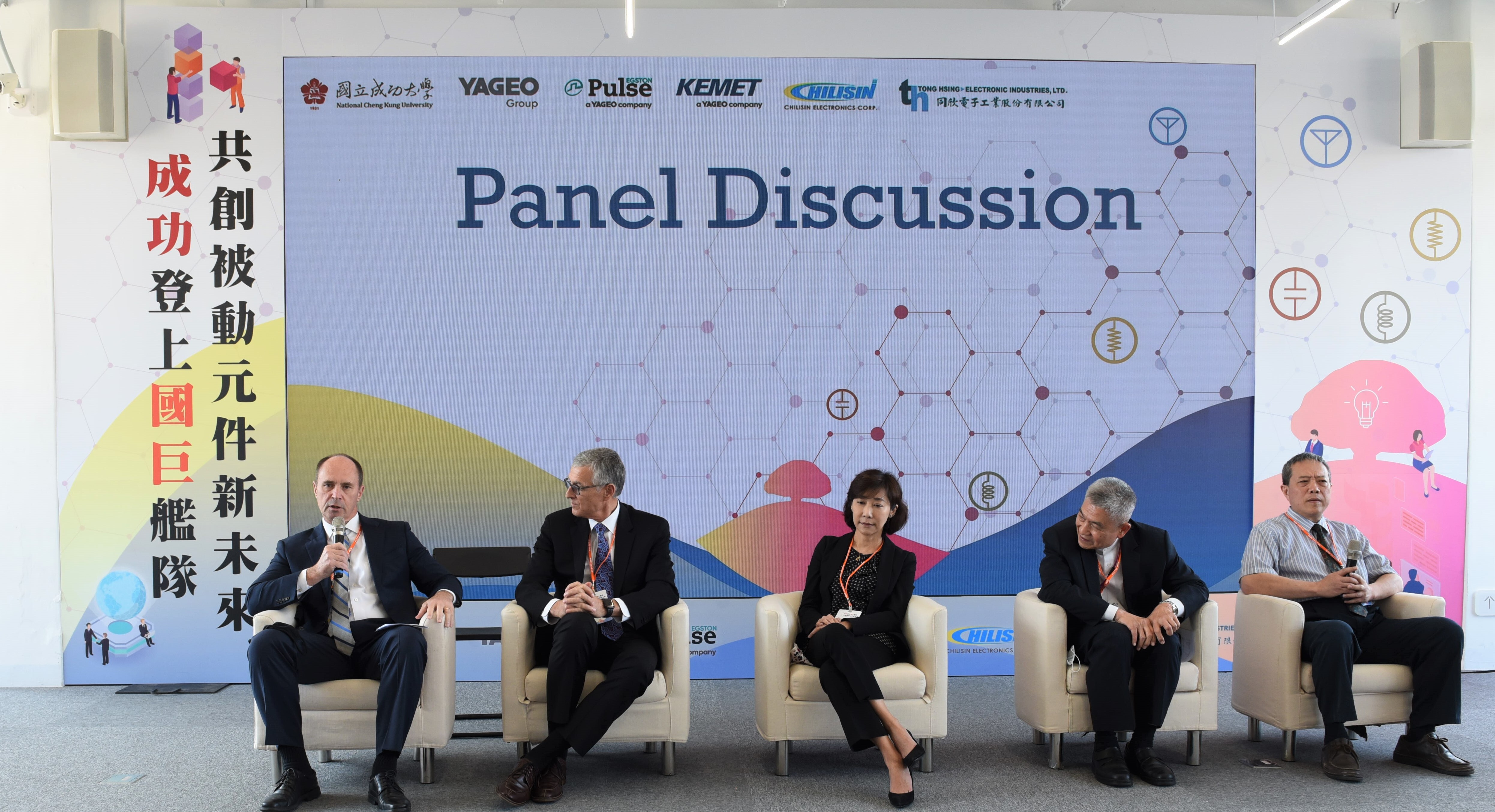 On NCKU-Yageo Day, senior executives from Yageo Group, its subsidiary US-based KEMET Electronics and strategic alliance partner Tong Hsing Electronic Industries are invited to share their career experiences.
From left, US-based KEMET Executive Vice President Chuck Meeks; Executive Vice President Robert Willoughby; Yageo Chief HR Officer Tung Hao-i; Tong Hsing CEO Lu Shao-ping; and Yageo's Multilayer Ceramic Capacitor Division Marketing Director Hu Ching-li.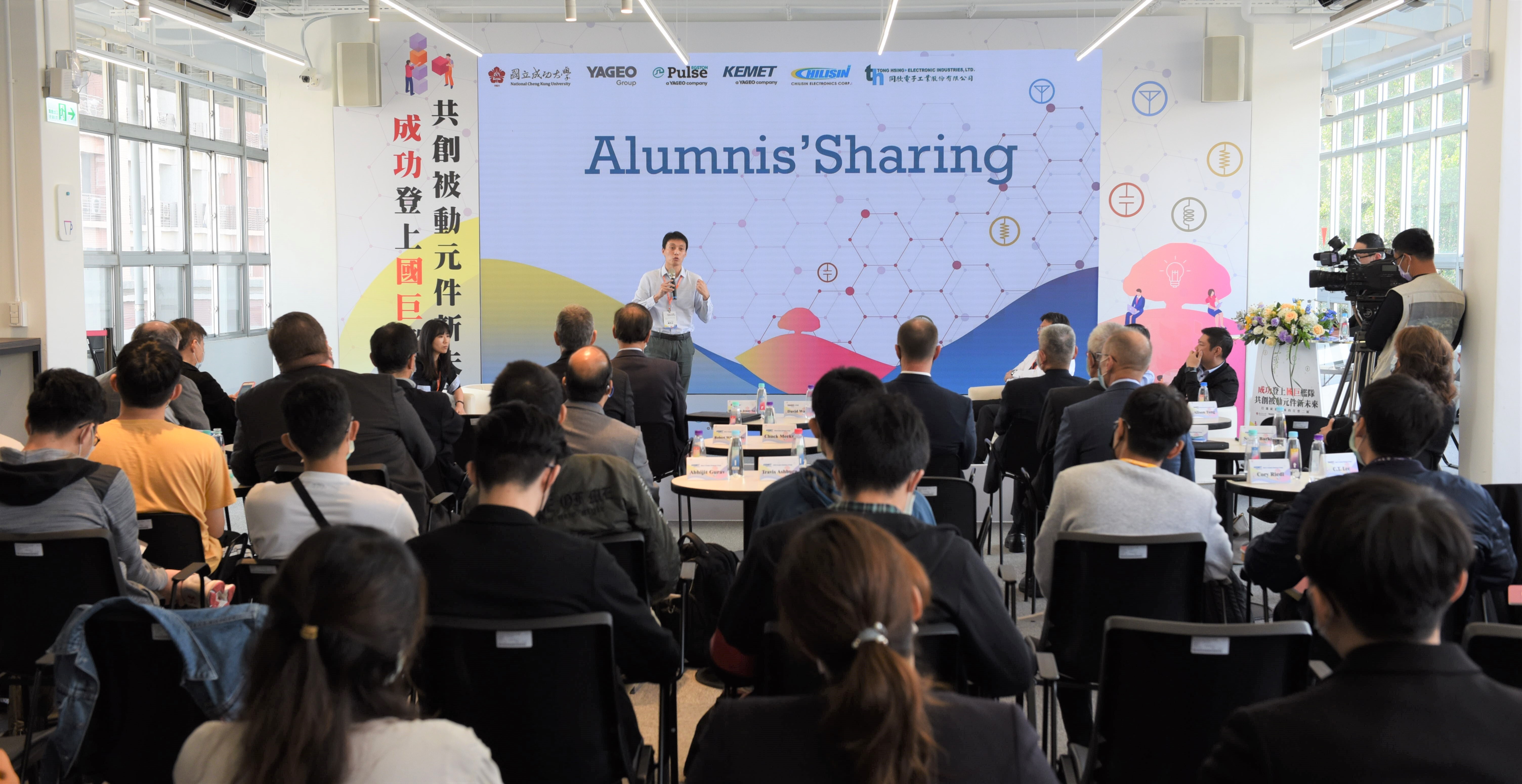 NCKU-Yageo Day brings together NCKU graduates to share their career experiences.
Yageo Vice President Lee Chun-te (right) and Yageo's Marketing Director Hu Ching-li of the Multilayer Ceramic Capacitor Division.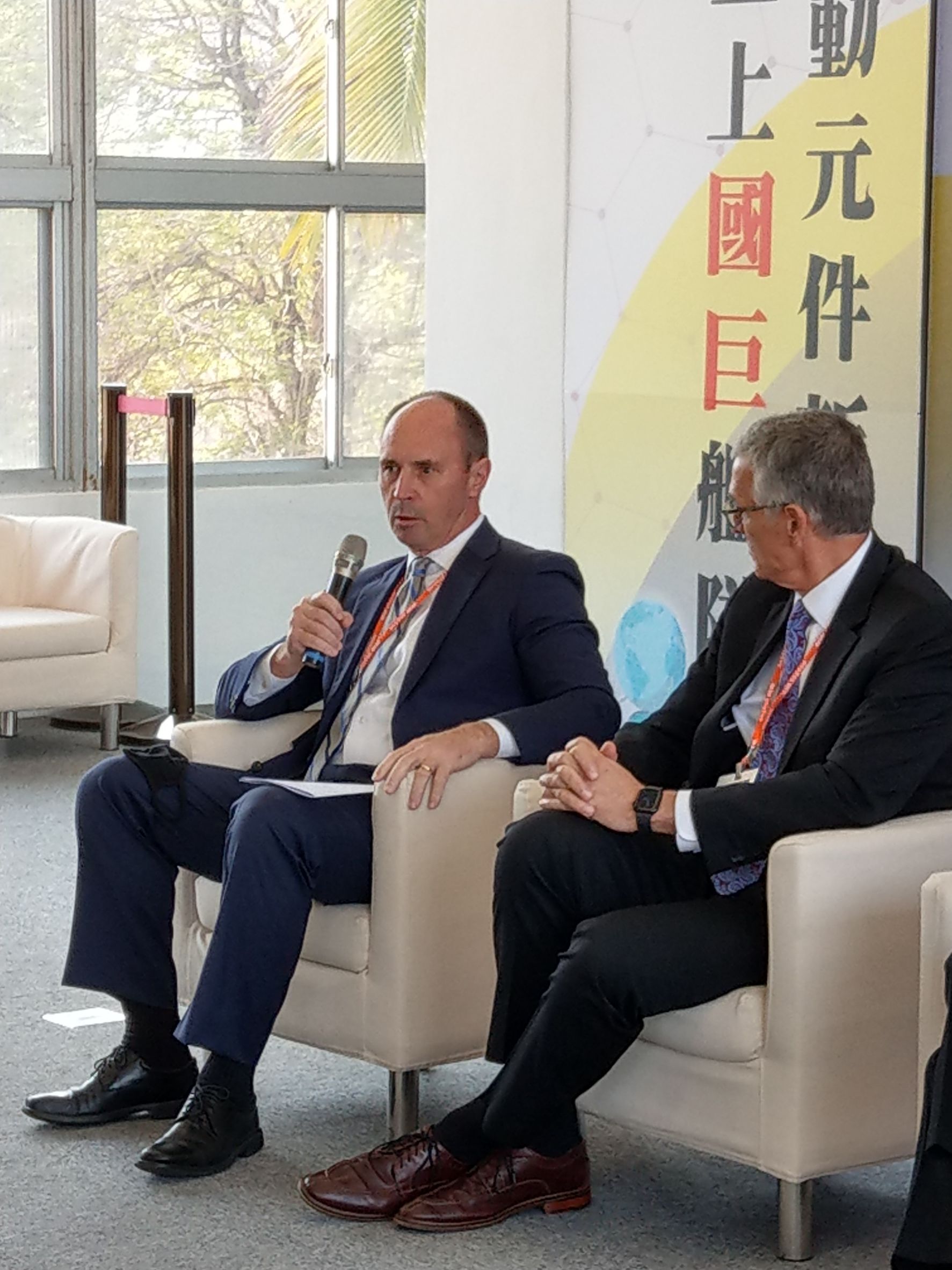 Chuck Meeks (left), Executive Vice President of Yageo subsidiary US-based KEMET.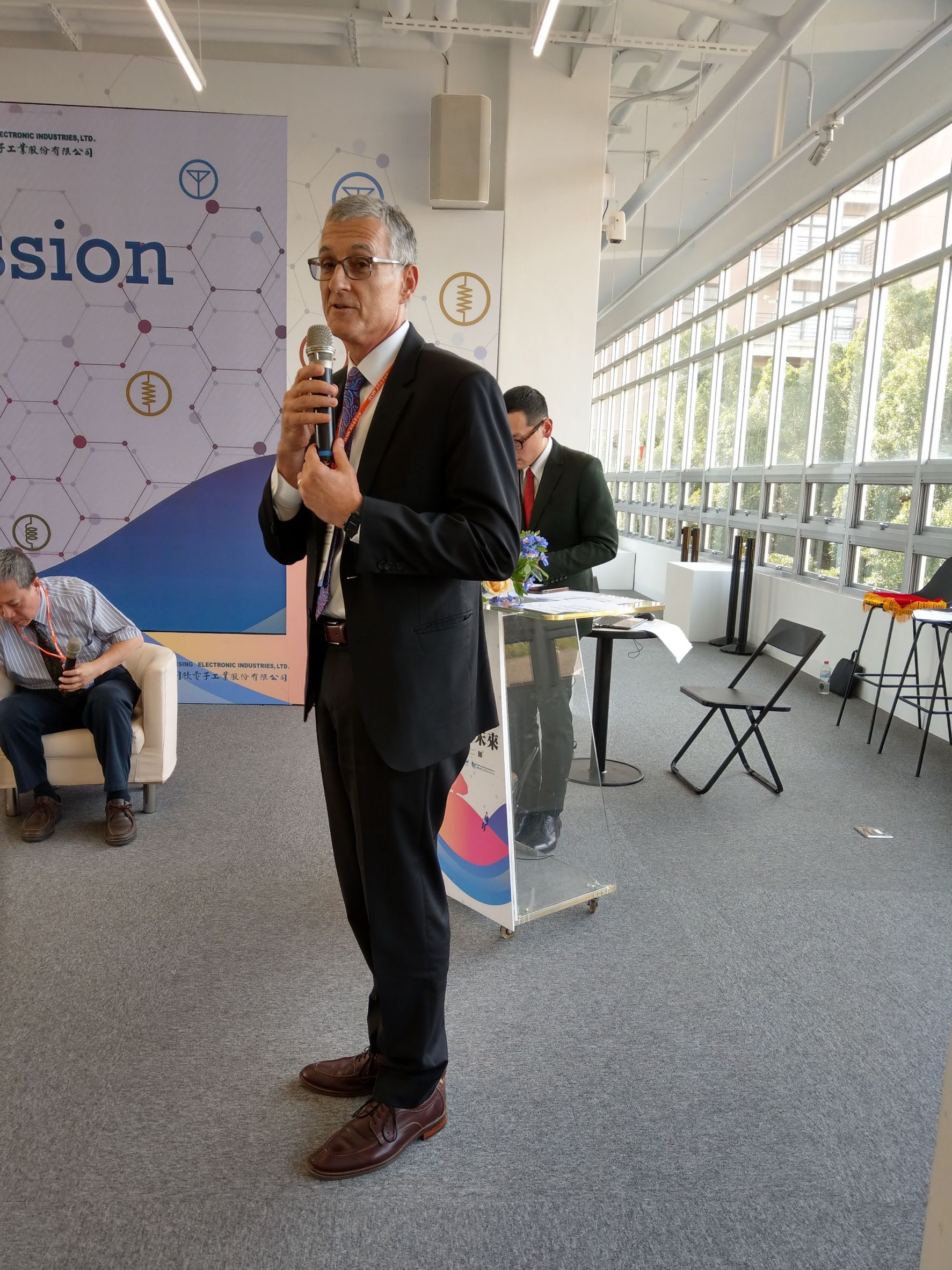 Robert Willoughby, Executive Vice President of Yageo subsidiary US-based KEMET.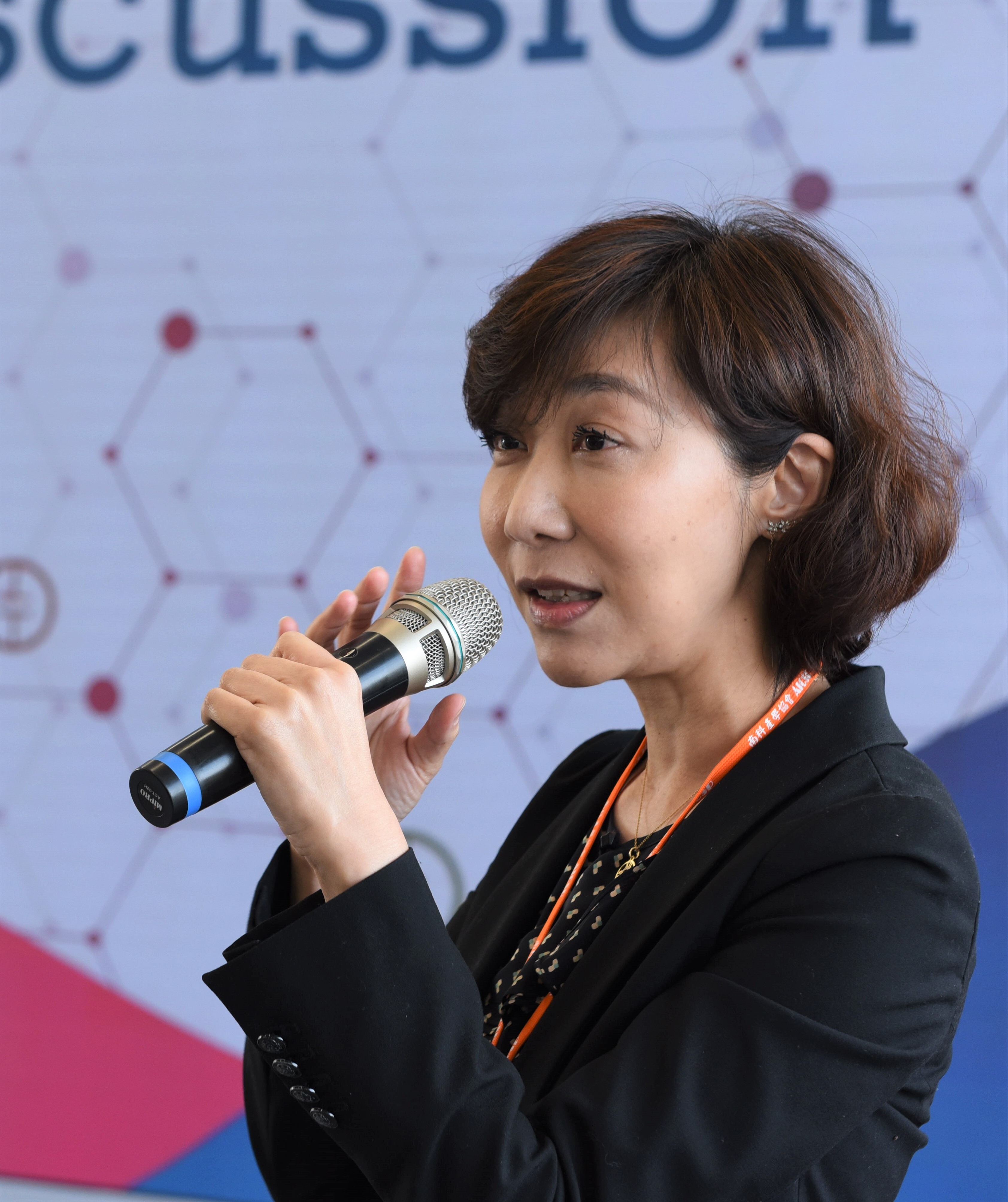 Yageo's Chief HR Officer Tung Hao-i.
Click Num:
Add to Favorites
Share